The State Department is using the Ukraine dispute as a chance to insinuate themselves deeper anywhere and everywhere, today pledging a $10 million increase in "border security" aid to Moldova.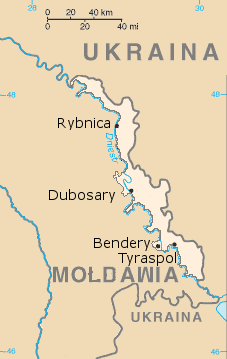 The pledge comes as Moldova considers an EU trade deal, which the US has made clear it expects Moldova to accept. A similar trade deal was rejected by Ukraine, leading to pro-West protests and regime change, and the new regime pretty much instantly signed the deal.
The State Department couched the aid as bolstering Moldova's "territorial integrity," as tensions continue to rise with breakaway border region Transnistria.
Western officials have tried to link Transnistria's long-standing efforts to secede with the recent Crimea secession, and have suggested Russia might somehow invade Moldova, which it doesn't border in the first place, as its "next stop" after annexing Crimea.