In a television interview today, Israeli Prime Minister Benjamin Netanyahu ruled out evacuation of settlers from anywhere in the occupied West Bank, saying there will be no repeat of the 2005 forcible evacuation of settlers from the Gaza Strip.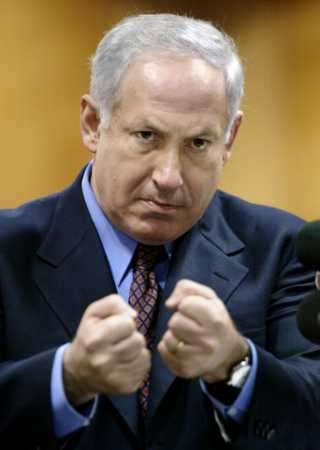 Netanyahu shrugged off warnings that this would obviously preclude a peace deal with the Palestinians, who have ruled out having settlers remain in their state, saying that he just didn't want to "go into the details."
Netanyahu conceded that it would be impossible for every settlement to remain part of Israel if Palestine got statehood, but that "no Israeli will be abandoned" to Palestinian rule.
In the past Netanyahu has insisted settlers must be allowed to stay in Palestine if they want, but considering most of the remote outposts Israel is losing are built illegally on privately owned Palestinian land, it isn't clear how the Palestinians could conceivably defend letting them keep the land.