Israel's Navy has seized a Panamanian-flagged cargo ship off the coast of Sudan today, in the Red Sea. The ship was found to have "advanced weapons" on board, and Israeli officials immediately dubbed it an Iranian shipment to the Gaza Strip.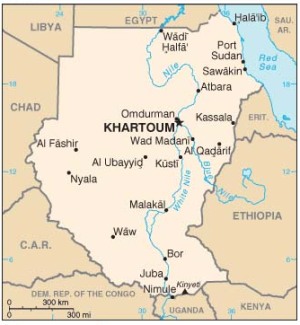 The ship also contained bags of cement which had printed, in English, "Made in Iran" on them. The Israeli assumption is the weapons, which were apparently Syrian made, were smuggled to Iran somehow, put on the ship to be sent to Port Sudan, and that they would somehow then be smuggled from Sudan through Egypt and into the Gaza Strip for Hamas.
The how behind any of this is vague, but Israeli officials have played up the ship's capture as proof that Iran can't be trusted diplomatically, and claimed the several dozen rockets were a "threat to millions."
Iran says they had nothing to do with the ship, and that the Israeli allegations are "totally without foundation." Hamas likewise denied the claim, saying Israel was just looking for an excuse to prolong their blockade of the strip.
The Obama Administration backed Israel's allegations, predictably, and claimed US intelligence sharing with Israel on the seizure.
Last 5 posts by Jason Ditz