More than 1,705 people were killed across Iraq during
February, according to figures compiled by Antiwar.com. This number is up
considerably from last month owing to a large number of militant casualties,
particularly in Anbar and the northern provinces. At least 804 of the dead were
militants, bombers or gunmen. Another 2,045 people were wounded, about
the same as in January.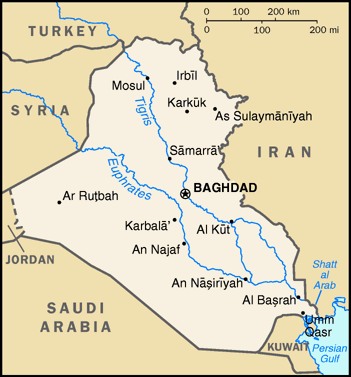 Antiwar.com recorded 1,284 dead and 2,088 wounded in
January, with 556 of the fatalities belonging to militants alone. These
militants, in both February and January, were mostly killed in Anbar province
and likely belonged to the ranks of the Islamic State of Iraq and the Levant
(ISIS) or as they are locally known, ad-Dawla al-Islāmiyya fi
al-'Irāq wa-sh-Shām (DAASH). This figure is only an estimate. The
true number of dead may never be known due to the lack of independent
confirmation of casualties in the war zone.
Agence France Presse, the Iraq government and the United
Nations released their figures today, as well. AFP reported
744 fatalities and said the Iraq government released a higher figure of 790
deaths. The United Nations also confirmed
over 700 deaths in February, and noted that another 300 militants were killed.
Our figure for civilians and security personnel alone was 901 deaths.