Reports of the Afghan High Peace Council (HPC) seeking talks with the Taliban leadership in Dubai have been rejected by the Taliban, who say no such meeting was scheduled.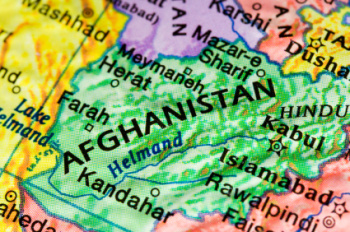 A statement from Taliban spokesman Zabihullah Mujahid says that the leadership remains opposed to direct talks with the Karzai government and that the Taliban did not participate in any talks in Dubai.
Mujahid went on to warn that "fake negotiations and dramas" were complicating the process of ending the war. The HPC hasn't confirmed who they met with over the weekend, or indeed if they met with anyone at all.
The Taliban has long taken the position that there is no point meeting with the Afghan government so long as foreign militaries occupy Afghanistan, though they have raised the prospect of talks with the US and other foreign forces on a pullout.