Reports have emerged over the past couple of days that the Obama Administration is trying to get peace talks with the Taliban started again, and had sent officials to Qatar last month to float the idea of a prisoner exchange.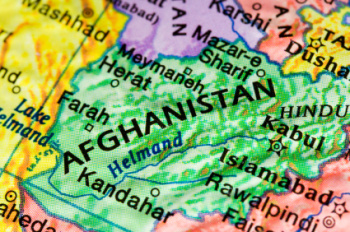 The White House is downplaying the chance of that going anywhere, however, saying there are "no active negotiations" with the Taliban, and refusing to confirm or deny any efforts related to the talks.
Press Secretary Jay Carney says that if the talks ever did resume, the US would "want to discuss" the possibility of getting Sgt. Bowe Bergdahl released. Carney also downplayed the prospect of a prisoner swap as well, saying Obama would only release detainees if the "threat they pose can be sufficiently mitigated."
Sgt. Bergdahl was captured in 2009, and the Taliban has raised the prospect of a prisoner exchange repeatedly, though the US has never formally addressed that. Incredibly, at one point the US offered to release the five Taliban prisoners sought without asking for Bergdahl back.