Iranian Interior Minister Abdolreza Rahmani-Fazli has issued a statement today warning the Pakistani government to take more seriously the growing militancy in their Balochistan Province and in particular to do something to secure the release of kidnapped Iranian border guards being held there.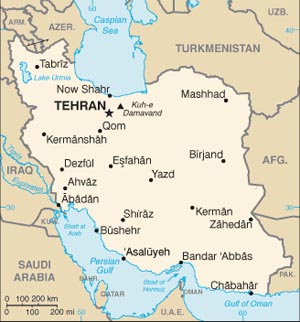 Jaish-ul Adl, a Balochistan militant faction, has claimed credit for the kidnappings, and has been active in both Pakistani Balochistan and Iran's border province, Sistan-Balochistan. The group also killed 14 border guards in October.
Rahmani-Fazli warned that if the Pakistani government does not resolve the issue soon they will dispatch military forces across the border themselves to try to recover the guards. The Iranian military confirmed that both diplomatic and military means were being considered to free them.
Iran dispatched a delegation of negotiators to Pakistan to try to secure the release of the guards. Pakistan's government has been remarkably mum on the issue, but has long struggled to maintain security in Balochistan.