A pair of NATO soldiers, later identified as Americans, were killed today in an "insider attack" when a pair of Afghan soldiers turned their guns on them in the Kapisa Province.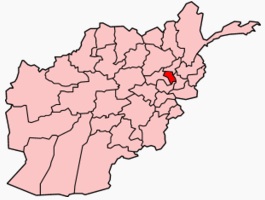 A Taliban spokesman attempted to claim credit for the killings, though NATO said it was as yet unclear if the attackers were Taliban or simply acting on "personal grudges" as has happened so often in the past.
NATO said they are "assessing the incident to determine the facts," and gave no indication if the attackers were captured, killed, or simply fled the scene unharmed.
The number of "insider attacks" on NATO and US troops has dropped considerably from its high during 2012, as international forces have spent less time interacting with the Afghan military in the field. The number of insider attacks on Afghans against other Afghans skyrocketed, however, suggesting that for Taliban infiltrators, it's just a question of who's available to hit.