Details of the closed-door negotiations between Israel and the Palestinian Authority suggest the two sides are much closer together than previously indicated, with the two sides just "percentage points" away on land swaps.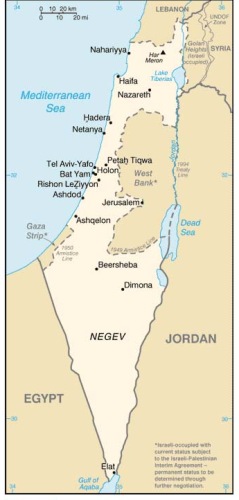 Israel is looking to annex 10 percent of the West Bank in the deal, while the PA is said to be favoring a deal that caps the annexations at 3 percent, with land exchanges.
3 percent or 10 percent isn't as big a difference as it sounds, as either would encompass the vast majority of Israel's settlements. Some of the settlement blocs south of Jerusalem are apparently agreed to by both sides, while some others are still in dispute.
The suggestion of an independent Palestine including 90 percent of the West Bank is hugely promising, with discussion of them also getting some land in the Negev, bordering the Gaza Strip, as part of the settlement of the refugee issue.
On the other hand, Israel has coalition partners threatening to withdraw and collapse the coalition if they get close to such a deal. The discussion of percentages in the West Bank also didn't include the question of East Jerusalem, which Palestinians envision as their future capital and which Israel has already annexed outright.