The most recent All Parties Conference and election season set the stage for a rapprochement between Pakistan and the Tehreek-e Taliban Pakistan (TTP), and the two sides came to within 24 hours of starting peace talks.
Then the US happened.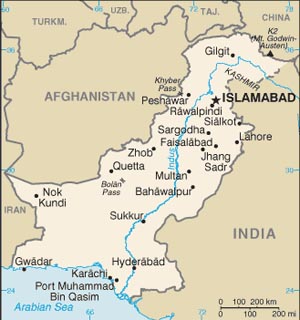 With the talks about to start, US drones assassinated the TTP's leader Hakimullah Mehsud, halting the process and now, it seems, killing it outright. Hakimullah's replacement, Mullah Fazlullah, has been less willing to talk.
After months of failing to get the talks back on track, Fazlullah has put the TTP back on the offensive, and Pakistani Law Minister Sanaullah has promised a "war footing" to smash the TTP outright.
Bellicose rhetoric aside, if the Pakistani military was actually capable of wiping out the TTP across the tribal agencies they would've done it years ago, and the government has been reluctant to confirm that the attacks amount to the beginning of a full-scale offensive.
Opposition parties who backed the peace talks at the All Parties Conference are still not giving up on that idea, either, with many saying they don't want the US attempt to sabotage the process to succeed.