Palestinian President Mahmoud Abbas has confirmed that he is open to a "transitional" period on the road to to Palestinian statehood where the Israeli Army would maintain a presence for up to three years.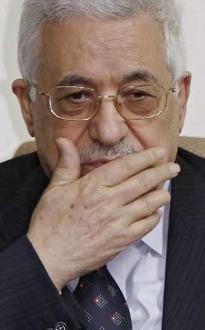 Abbas went on to say that he was open to a third party military presence beyond that period, and said he believes NATO would be an "appropriate" choice. He says the eventual goal would be for Palestine to secure its own borders.
Analysts say these comments present an opening for Israel to make concessions of its own, particularly around threats to annex the Jordan Valley, the border between Palestine and Jordan, to ensure that an independent Palestine would have no borders with anyone but Israel.
The conciliatory tone didn't stop there, as Palestinian negotiator Saeb Erekat sought to dispel rumors of Palestine barring Jews outright from their nation, saying that the nation will have no discrimination on the basis of race or religion and will certainly have Jewish citizens. Rather, previous comments condemning Netanyahu's idea of settlers "staying" in Palestine reflected an opposition to the settlers remaining in Palestine as a hostile group of Israeli citizens operating extra-territorial Israeli enclaves.