A failed price tag attack on the Palestinian village of Kfar Kusra led to the brief detention and reported beating of a number of Israeli settlers involved in the attack.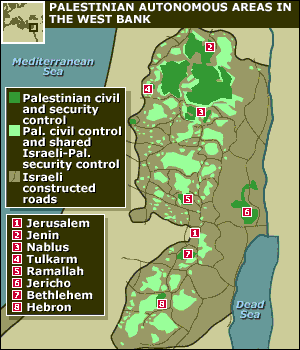 The incident apparent began as Israeli officials were uprooting olive trees planted on private Palestinian land near the illegal settlement outpost, and the settlers, many wearing masks, attacked the village, damaging property and throwing rocks at locals.
Before long the settlers were met by villagers, and fled. 11 of the reported 30 settlers involved were cornered in a building in the village and captured. The detention lasted less than an hour, though some reported being beaten by the villagers during their capture.
Despite the fact that they were known by Israeli officials to include "price tag" activists, and were wearing masks and wandering around a Palestinian village, a spokesman for the settlers insisted they were simply "on a hike" adding that "I don't know what the Arabs are complaining about."
Israeli NGO Yesh Din urged the Israeli military to transfer the settlers involved to police for investigation, noting that in the past they have essentially done nothing about price tag attacks. They also expressed concern that, failing a serious effort by the police to do something about this incident, more revenge attacks on the village were likely.
The settlement outpost of Esh Kodesh, which the attackers came form, was established in 2000, and is made up of only 7 families. Despite its miniscule size, the settlement, built in part on private Palestinian land, has been involved in multiple clashes with surrounding villages.