The Czech government continues to push the narrative that the death of the Palestinian Ambassador in a bombing at his home was an accident related to an explosive device inside an old safe, but the story is increasingly dubious as more information emerges.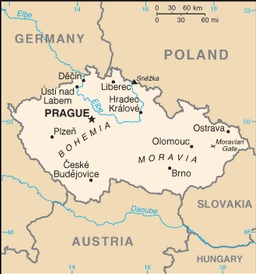 The safe which was initially reported as old and forgotten was actually in regular use, according to embassy officials, who say they had used it "almost daily" and didn't believe there was any explosive safety device therein.
Some safes that store sensitive documents do have small explosives in the mechanism designed to destroy the documents in case of forced opening. Though officials have presented this as a possible explanation, such explosives are not typically powerful enough to kill someone.
Ambassador Jamal's daughter isn't buying the story either, saying that she believes his death was "something arranged and not an accident" and faulted the Czech police for brushing the incident off so quickly.
The Czech Republic not only insisted the incident was an accident, but followed it up by searching the late ambassador's home, finding a small number of weapons, and "demanding an explanation."
The weapons were not licensed, and thus conceivably a violation of the Vienna Convention, according to the Czech Foreign Ministry. The FM seems much less interested in the death of an ambassador in his home, however.