The US military is scrambling to try to block the new round of detainee releases from Bagram Prison, which sense being handed over to the Afghan government is seeing questions of actual evidence, and lacking that, releases.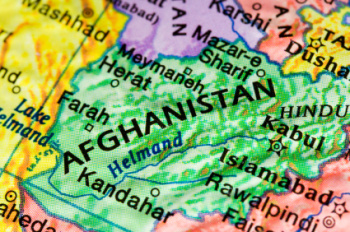 In the first nine months of review, 650 detainees out of 764 have been released, because no credible evidence exists of them having done anything wrong. 88 of those are the subject of the latest Army push.
Army spokesman Col. Dave Lapan argued the Afghan Review Board has "exceeded its mandate" in ordering releases at all, saying their only two options with the detainees are to either order prosecution if evidence exists, or "further investigation" lacking that.
That's more or less how the US ran the facility, except without the prosecutions and investigations, but releasing detainees was considered a non-option, and their "dangerousness" was accepted as a given without any proof.
Afghanistan's fledgling court system is trying to define itself along traditional Western lines of actual trials with real evidence and a prospect of acquittal. That's entirely foreign to the US military now, and is fueling outrage at the Afghan authorities.