Jamal Jamal, the Palestinian Ambassador to the Czech Republic, was killed today in a bomb explosion in his residence, in what officials are terming "definitely not a terrorist attack."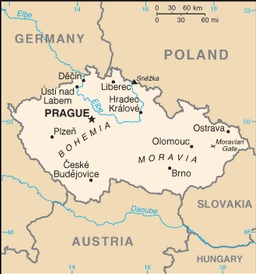 Jamal was in the process of cleaning out the old embassy that used to house the Palestinian Liberation Organization's offices, and a long-forgotten safe was delivered to his home.
Jamal asked his wife to get a pen and paper to catalogue the contents of the safe, but after she left an explosion was heard. Police say they suspect the explosive was inside the safe as a "security mechanism," though it would be extremely unusual to use such a large bomb as a safety trigger.
Jamal was badly injured by the bomb and was rushed to the hospital, where he died shortly thereafter. Officials are saying "foul play" is not suspected, though it seems entirely possible that it was foul play from a quarter century ago that he inadvertently stumbled across.