Resentment toward the Maliki government is only growing worse today, and after several police stations were burned the Iraqi PM has reversed his promise to withdraw the military from cities in the Anbar Province, and is now ordering even more troops than before.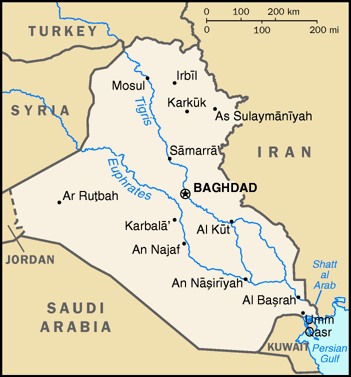 Protests began late last week in Ramadi, following Maliki's arrest of a Sunni MP as a "terrorist." On Monday, Maliki ordered troops to attack the protest camp, calling it an "al-Qaeda headquarters," and killed a number of peaceful protesters.
Since then, the protests have grown larger and more violent, and a large portion of the Sunni Arab members of parliament have resigned to protest the government's heavy-handed reaction.
The main police station in Fallujah was among the Anbar stations sacked today, and many are now abandoned. The attackers at Fallujah were not identified, but raided the armory and freed 101 prisoners from the cells. A handful of pictures have emerged online showing al-Qaeda fighters driving around Ramadi with seized police Humvees flying the al-Qaeda in Iraq (AQI) flag, suggesting they are eager to take advantage of the growing tensions.