Reformist diplomat Seyed Hossein Mousavian has returned to Iran after four years in exile, saying he is back "to stay." Mousavian had been a top ally of President Hassan Rouhani during his term as chief nuclear negotiator.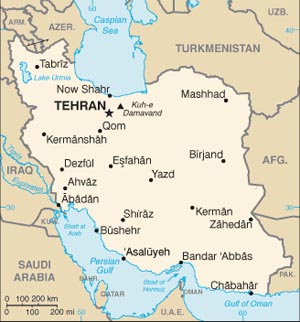 Mousavian was accused of "espionage" in 2009 and moved to the United States for several years. His return underscores the influence of Rouhani's government and the comparative weakness of hardliners who have long portrayed him as a traitor to the nation.
Mousavian had only yesterday given a high-profile interview to al-Jazeera about his involvement in Rouhani's negotiations, saying that the reason the 2003-2005 negotiations failed was that the US refused direct talks and demanded Iran abandon all civilian enrichment of uranium.
Officials familiar with his return say he had originally planned the return once Rouhani won election in June. The delay suggests he had some doubts about the durability of the reformist government in the face of hardline opposition, but with Ayatollah Ali Khamenei backing Rouhani's diplomatic efforts more and more publicly, the hardliners have no real path to forcing a change in government.
It remains unclear if Mousavian will have an official position in the Rouhani government now that he's back, but he will no doubt serve at least in an advisory role in nuclear negotiations.