Aiming to undercut the US offer to take military control of a future Palestine-Jordan border, Likud Party leaders are pushing a bill through the Knesset that would annex the Jordan Valley, meaning Palestine would have no external borders with anyone but Israel.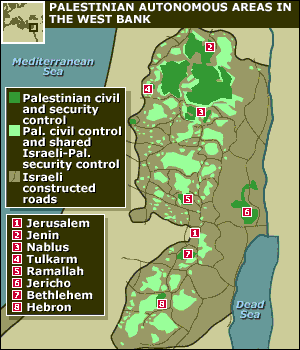 Miri Regev, the author of the bill, claims support from every Likud cabinet minister except Prime Minister Benjamin Netanyahu, and says he has enough votes to push the annexation through.
Justice Minister Tzipi Livni is expected to try to block the bill from coming up for a vote, since the annexation would deal another potentially mortal blow to peace talks she is in charge of negotiating.
Israel has only a handful of settlements in the Jordan Valley, but Defense Minister Moshe Ya'alon has argued in favor of keeping them in place as a way to maintain some military claims over the border. Israel has ruled out allowing any Palestinian state having any control over any of its own borders.