Egypt's military junta has today declare the Muslim Brotherhood and its affiliates to be a "terrorist organization" following up on a previous ban of the group following the summer coup.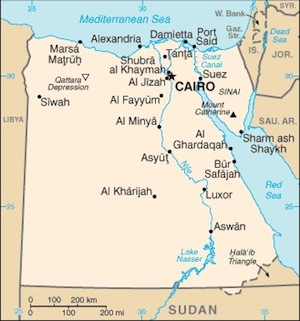 Education Minister Hossam Eissa said the junta would harshly punish the group's members, as well as anyone who supports or finances the group's activities.
The ban extends to the Freedom and Justice Party (FJP), the Muslim Brotherhood's political wing and before the summer coup the elected government of Egypt. The junta has already charged the ousted president Mohamed Morsi as a "terrorist" for meeting with Hamas leaders during his term in office, even though the meetings were in the context of long-standing Egyptian attempts to broker a Palestinian rapprochement.
The announcement of today's declaration came with an authorization by the junta for the military to enter universities at will to prevent protests, citing the need for "protection of the students."
The FJP has been leading anti-junta protests for months, many of them the target of military and police massacres. The Social Solidarity Minister Ahmed el-Borai says today's declaration means anyone attending the demonstrations would be aiding terrorism.