When the Obama Administration unveiled a $208 billion "modernization" plan for nuclear weapons, there were twin focuses, on the enormous waste of money and on the budget being unrealistic.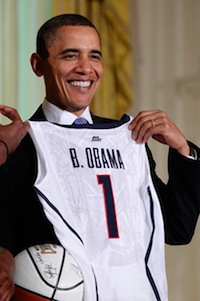 Just over a year later, the Congressional Budget Office is saying exactly what the thinktanks were: that the budget was a pipedream and that the real cost will be at least $355 billion.
President Obama has been pushing for massive increases in nuclear spending for years, calling it "long overdue." The plan is under criticism as a violation of the spirit of his promise not to develop "new" nuclear arms.
Violating the spirit but not technically the letter of agreements is very much in keeping with administration policy these days, however, and they insist that modernizing weapons is not technically the same as developing "new" ones, even if the replacements are dramatically more expensive and have totally different features and uses.
Wasting billions on replacements for unused and unneeded weapons is the in-thing right now, and while neither is expected to spend nearly as much both Britain and Russia are also pushing modernization programs on parts of their nuclear arsenals.