Six US soldiers were killed today in the Zabul Province when their helicopter was forced to make a "hard landing." Details surrounding the incident are still a matter of dispute.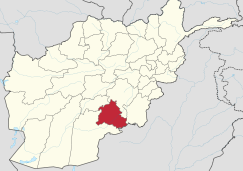 The Pentagon initially shrugged it off as "possible engine failure" but other officials were quoted in media outlets saying that after the crash the soldiers were attacked by Taliban. The Pentagon statement insisted there was "no enemy activity in the area at the time."
The Taliban went a step further, not only claiming credit for the killings, but also saying they'd shot the helicopter down, though the Taliban regularly makes such claims even when they are demonstrably uninvolved.
With six soldiers killed and one injured in the incident, it is the single deadliest incident for US troops in Afghanistan so far in 2013, topping an incident where five were killed in a Blackhawk helicopter crash.