The list of bungled Afghanistan projects is a long one indeed, with billions of dollars lost overall. Still, the prototypical example has to be the 64,000 square foot Helmand Province command headquarters.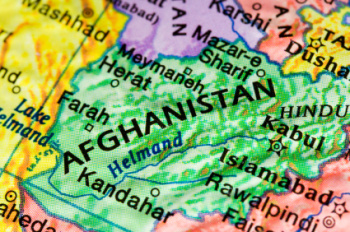 The $36 million facility at Camp Leatherneck was supposed to be an "enduring base" for the US military's protracted occupation, but by the time it was finished the US had decided it didn't want or need it.
Maj. Gen. James Richardson, in charge of the inquiry into the site, suggested that instead of closing the facility outright and losing the $36 million the US could throw more money at upgrading the building into something the troops there might actually want to use.
The Marine officer in charge of Camp Leatherneck, which is supposed to close next year, opposes the move, saying he believes the Army is wasting money trying to save face and he wants to close it outright to "end the money drain."
That's one option, and the previous army report also leaned toward a closure, suggesting as a possibility turning the whole thing into a movie theater "so that it would not be a total loss."