Protests against the US drone strikes continue apace across the Khyber-Pakhtunkhwah (KP) Province today as another US drone attacked the North Waziristan Agency.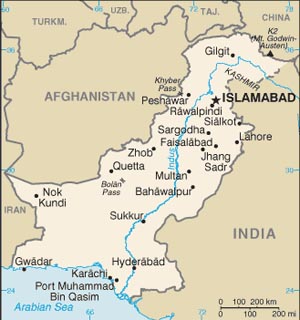 The explosions were heard in the city of Miramshah, though locals say the missiles exploded before they hit the ground, and there was no report of any casualties, or property damage in the incident.
The Pakistani Tehreek-e Insaf (PTI) has been organizing protests against the drones for the past week, and has blockaded NATO supplies passing through the KP Province, which is where about 80 percent of NATO's supplies from Pakistan travel.
The calls for blockade began after the November 1 drone assassination of Hakimullah Mehsud, which occurred just 24 hours before planned peace talks with the Taliban leader. A second strike, last week, targeted a religious school in the KP Province, fueling anger and lending support to the blockade.