The first confirmation came shortly after 3 AM on Sunday morning Geneva time, when French Foreign Minister Laurent Fabius announced that the P5+1 talks with Iran had concluded, and an interim deal has been reached on Iran's civilian nuclear program. Other P5+1 leaders, including President Obama, have since confirmed it.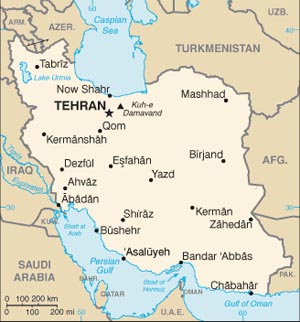 Full details of the final pact are still not a matter of public record, but are said to include a halt of 20 percent enrichment, continue enrichment at 3.5 percent, and $4.2 billion in Iranian assets will be unfrozen, along with unspecified easing to sanctions. Comments throughout the pact few weeks suggested that most of the deal was already finalized, and it was only a few minor issues of wording that had yet to be settled.
Interestingly, Iran and the US are disputing what the pact says about Iran's right to enrich uranium for civilian purposes, as Iran insists the  deal does grant that right, but the White House has claimed it does not.
The Saturday talks never ended, but continued overnight into Sunday before the pact was reached. It is intended to cover six months, involving some limitations to Iran's civilian enrichment of uranium and other aspects of its program in return for sanctions relief.
The six months is intended to give both sides time to work out a permanent agreement on ending the sanctions as well as international complaints about the nuclear program.