Afghan President Hamid Karzai has rejected a US demand to sign a Bilateral Security Agreement (BSA) by the end of the year, sticking to his stance that the pact should be signed after the April elections.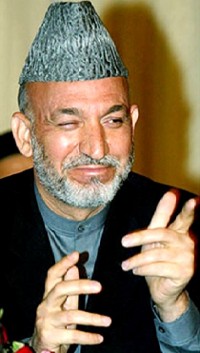 The US insists the negotiations are over and that the deal should immediately be ratified, and they have threatened to end their occupation in 2014 if the deal isn't signed soon.
Despite those claims, there still seem to be major questions about where the pact has ended up on US troop immunity and night raids, with Karzai telling the Loya Jirga that the best they've come up with was Obama "promising" that he would only order night raids "when absolutely necessary."
The State Department refused to discuss particulars of the pact, and the Obama Administration has opposed bringing it to Congress for a vote. They insisted they are seeking "clarifications" from Karzai.