Government lawyers are demanding that the US District Court immediately throw out an ACLU lawsuit against NSA surveillance, insisting that there is no avenue by which "ordinary Americans" could even theoretically challenge its legality.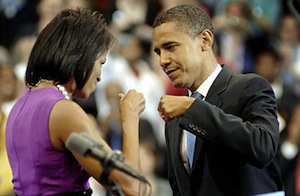 The ACLU is arguing that the surveillance, involving collecting every phone record of every American, exceeds the authority the NSA has under either the Patriot Act or the Constitution.
The government is arguing that only phone companies could challenge the collection orders, however, and then only in super-secret FISA courts, which have already rubber-stamped the surveillance time and again.
The lawyers are also arguing that the judge himself isn't qualified to hear questions of "national security" and that he should simply trust the administration's officials to figure things out on their own, outside of courts.