The fallout continues from yesterday's announcement for 24,000 new settlement homes, which was halted but appeared to play a role in the resignation of Palestinian negotiators, and sparked a major rebuke from the US.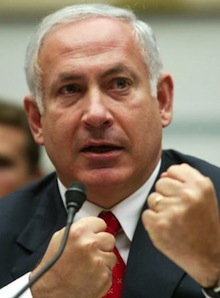 The whole matter appears lost on the Netanyahu government, which followed yesterday's mess up with a speech vowing "thousands of homes" in settlements across the occupied territories in the coming months.
The comments appeared aimed at placating pro-settlement officials, arguing that the 24,000 plan wasn't worth pushing because of the international backlash and the long timetable for much of it, and that they could get away with more construction sooner by halting that plan.
Government officials also insisted that Netanyahu had not meant to imply a link between settlements and the Iran issue. During yesterday's announcement of the plan halting, it was explicitly suggested that Netanyahu was worried about creating more tension during the Iran talks.