More details continue to emerge on the disagreements that prevented an expected weekend pact between the P5+1 and Iran, with a last minute side conversation between Secretary of State John Kerry and his French counterpart Laurent Fabius apparently keeping it from continuing.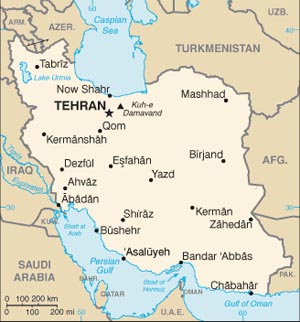 Fabius demanded last second changes to the draft agreement, including removing a clause guaranteeing Iran's right to civilian uranium enrichment. Kerry reportedly endorsed that demand.
Iran has, under its safeguards agreement, every right to enrich uranium for civilian purposes, and has insisted they are willing to limit that enrichment, but not abandon the right outright.
That already put the talks on shaky ground, and Fabius followed it up with a demand that Iran abandon the under construction Arak reactor, which runs on unenriched uranium. Between the two demands this amounted to a de facto demand to surrender their entire civilian nuclear program, but the US and France continued to insist on only minor sanction relief. At that point though, the deal was dead and everyone just decided to meet again later this month.