Speaking in front of a group of students today, Iranian Supreme Leader Ayatollah Ali Khamenei admonished the nation's hardliners to not undermine the negotiators in the ongoing nuclear talks with the P5+1.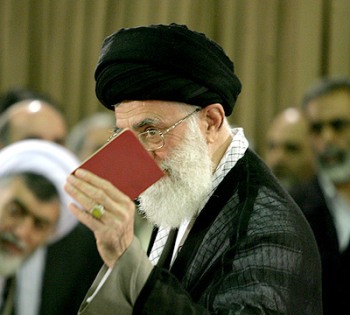 Khamenei said the negotiators "are on a difficult mission and nobody should weaken those who are on assignment," adding that people shouldn't mistake the negotiators for "compromise-seekers."
The latest push for negotiations came from newly elected reformist President Hassan Rouhani, and has faced harsh criticism from conservative factions in Iran, which believe the US is not trustworthy and the talks are a waste of time.
Khamenei's past comments focused entirely on skepticism of the diplomatic push, but today he gave the attempt at least his formal imprimatur, with an eye toward ending domestic controversy about the process.