Tehreek-e Taliban Pakistan (TTP) leader Hakimullah Mehsud has been "confirmed" killed by US drones so many times it's become a recurring joke. However the tenth (or by some counts eleventh) time may have been the charm, as unnamed Pakistani Taliban sources reportedly confirmed his death in today's attack, which killed at least 25 people in Dandy Darpa Khel.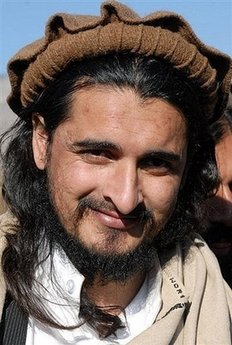 Pakistan's Interior Minister Chaudhry Nisar Ali Khan condemned the attack, saying it was a US effort to "sabotage" the peace process with the Pakistani Taliban.
Key political Imran Khan also criticized the attack as a direct attack on the peace process, and promised to push forward anti-drone resolutions in parliament.
Incredibly, Pakistani spies were quoted as saying Hakimullah's funeral is scheduled for 3 pm Saturday. Given the Obama Administration's penchant for attacking major funerals in the tribal areas, that may set the stage for even more deaths tomorrow.