Violence continues to rise month-over-month in Iraq, with the latest figures from Antiwar.com's Margaret Griffis showing 1,370 killed in October, another increase over the 1,271 reported killed in September.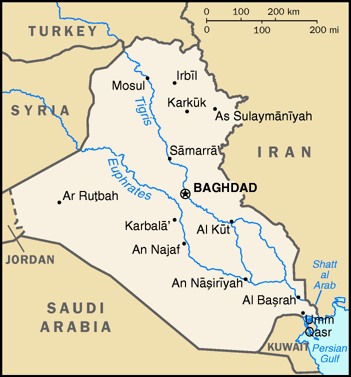 Both tolls were higher than the "official" UN tolls, which for each month were exactly 979, though UN figures are usually quite a bit lower than media reported deaths and don't include slain insurgents.
The figure is the deadliest October since 2007, during the US military's surge in Iraq, and in keeping with the continually rising figures throughout this summer, which have brought many Iraqis to the realization that the sectarian civil war thought over has come roaring back.
Violence spiked in late April of this year when the Iraqi military launched a bloody crackdown on Sunni protesters, and has surged throughout the summer and into the autumn. It shows no signs of letting up, and even as Prime Minister Nouri al-Maliki tells US officials he's created a pluralist society which is only suffering because of "regional unrest," the domestic tension suggests the violence has legs and won't be slowing any time soon.