The USA Freedom Act, pushed in the Senate by Sen. Patrick Leahy (D – VT), was introduced in the House of Representatives today by Reps. Justin Amash (R – MI) and Jim Sensenbrenner (R – WI). If passed, it would dramatically reform government surveillance authority, eliminating parts of the Patriot Act and effectively banning the NSA's bulk collection of Americans' telephone records.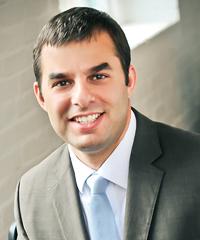 "The days of unfettered spying on the American people are numbered," insisted Amash, saying the bill "ceases the government's unconstitutional surveillance." Amash had previously introduced another bill aimed at ending the surveillance, but it was narrowly defeated.
This time around, the bill seems to have a lot more momentum, but a handful of surveillance state advocates remain on the offensive in Congress, selling the idea that even debating the issue was a risk of "America's national security interest."
NSA Chief Gen. Keith Alexander, though still denying materially everything that the NSA does ever really happened, was particularly vigorous in warning against the bill, insisting that the bill "would result in this nation being attacked."
Director of National Intelligence James Clapper also rejected the need for reform, insisting everything the NSA did was "legal," though the legal vagaries that even allow that point to be argued clearly seem to justify some reform that would at least clarify how little privacy Americans should expect.
Last 5 posts by Jason Ditz