None of the bombs caused massive tolls, but individual bombing strikes hit every single provincial capital in Pakistan today, killing at least 12 people and wounding scores of others.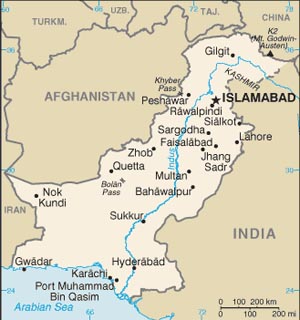 The biggest of the strikes hit the Balochistan capital of Quetta, where a remote detonated bomb outside of a police station in a crowded market killed six and wounded 36. The Balochistan United Army (BUA) a secessionist faction, claimed credit.
Quetta police commissioner Usman Gul expressed concern that the strikes were a backlash against recent anti-terror operations carried out by the military nationwide.
Of course, no city in Pakistan is a stranger to bombing attacks, but today's spate of bombings once again underscores that the problem is less and less confined to the nation's tribal areas, with factions active virtually everywhere.