Israeli and Palestinian negotiators today held their first meeting since the announcement of an intention to "up the tempo" of the process, setting the stage for an increase in US mediation and twice-weekly meetings.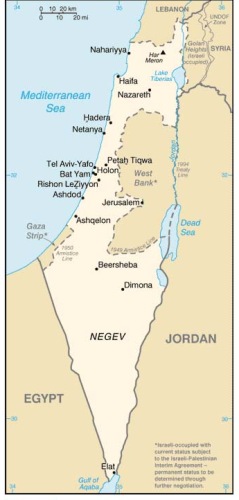 The increased tempo isn't a sign of the talks progressing, but rather a response to growing frustration, particularly on the Palestinian side, that the talks don't seem to be going anywhere.
The hope is that talking more often will make some progress, but Prime Minister Benjamin Netanyahu's recent speeches have involved him ruling out peace unless the Palestinians agree to assorted demands, and certainly don't suggest that a deal is imminent.
Quite the contrary, Israeli opposition leader Shelly Yacimovich accused Netanyahu of trying to "paralyze" the talks, saying that amid growing hopes for peace Netanyahu is being "sucked back into the extreme right" factions within his ruling coalition, which reject peace as a matter of course.
Last 5 posts by Jason Ditz