Another day, another four unidentified people killed in a US drone strike in Pakistan's tribal areas.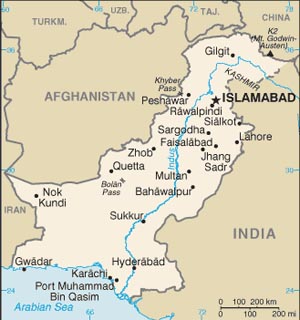 It was the second US drone strike in as many days, and coming in the wake of Prime Minister Nawaz Sharif's address to the UN General Assembly, which centered almost entirely on the need to end such attacks, the US seems to be escalating the attacks once again.
It sparked another angry condemnation from Pakistan's Foreign Ministry, and this time it seems to be even more serious than the usual ones, saying that the US attacks are not only a violation of Pakistan's sovereignty but are killing innocent civilians.
Pakistan has regularly pushed the sovereignty violation argument, but has rarely addressed the identities of the victims, the vast majority of whom are never named. With the US facing an upcoming Congressional hearing on the drone strikes, the fact that a lot of the program's victims are innocent bystanders seems to be all the more important to the case for ending it.