US drones attacked a house in the North Waziristan Agency, killing six people and wounding three others. Pakistani officials said they believed the slain were members of the "Punjabi Taliban," but none of them were identified by name.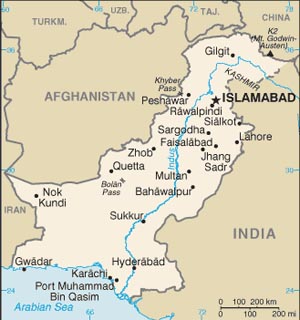 The drone strike came just 48 hours after Prime Minister Nawaz Sharif's UN speech, which focused on the need to end the attacks, criticizing them as counter-productive and undermining Pakistan's sovereignty.
Pakistani Foreign Ministry officials issued a new condemnation today, saying that the repeated US strikes, coming over the government's explicit, repeated objections were threatening bilateral relations.
Pakistan's previous two governments had secret "understandings" with the US to authorize the attacks, but Sharif ran on a promise to withdraw that deal, and has pushed for an end to US strikes. That the US has refused to do so has fueled speculation that Sharif's government isn't offering real change, and the pressure is on for him to do something to end the strikes.