At least 42 people are confirmed killed tonight and between 80 and 100 others wounded as a massive car bomb tore through Peshawar's historic Qissa Khawani bazaar.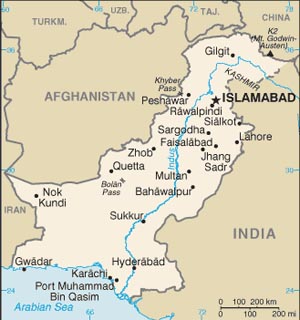 The attack started a fire that gutted much of the bazaar, with 50 shops either badly damaged or destroyed outright. It was near a police station and a mosque, but some say the bazaar itself was the intended target, and a Pakistani Taliban splinter group has claimed credit for it.
Qissa Khawani bazaar is one of the most historic bazaars in central Asia, and was also the site of a 1930 massacre of civilians by British soldiers. It remains one of the largest shopping districts in Peshawar.
Peshawar seems to be a prime target for Taliban factions right now, with today's bombing the third major attack against the city in a single week, and occurred just 300 meters away from the site of last Sunday's massive church bombing.