A pair of suicide bombers detonated in the church at Qissa Khawani bazaar in Peshawar today, killing at least 81 people and wounding 145 others. Many of the wounded are severely injured and are not expected to survive.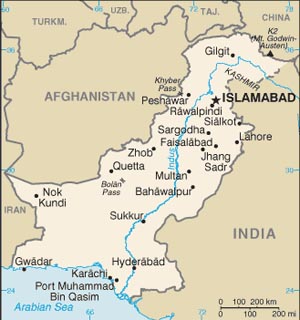 The twin blasts tore through the 130 year old church and overwhelmed nearby hospitals, and by evening security forces were still struggling to put together the enhanced security at hospitals that is standard procedure after major attacks.
The attack was immediately claimed by a Pakistani Taliban faction, calling itself Junood-ul Hifsa. The group is under the umbrella of other Taliban factions, and says strikes on non-Muslims will continue until the US ends its drone strike campaign against Pakistan.
The attack also sparked angry protests in Pakistan's Christian minority communities in several major cities, including a clash with police in Karachi. Protesters complained that the government has been unduly lax in security for them, while making other sites much harder to hit.
A three day period of mourning has been declared over the Peshawar killings, but the attack will have ramifications far beyond the next few days, and will be a major challenge for the Pakistan Tehreek-e Insaf (PTI)-led provincial government.