The month of August has come and gone, and violence in Iraq continues at levels unseen since 2007. The figures from daily tolls put 1,207 killed and 2,401 wounded, roughly in line with, but slightly below, the figures in July.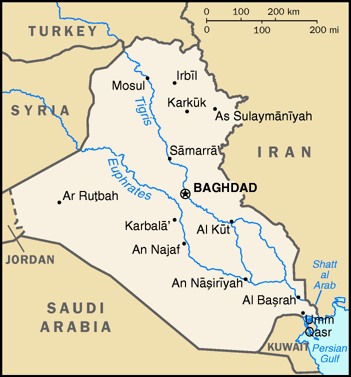 The United Nations often puts out "official" figures somewhat below those from the daily tolls, but this month insisted only 804 were killed, a dramatic miss that seems to include only civilian and troop deaths, and not militants.
Sectarian violence in Iraq never really got back to pre-war levels after the US occupation ended, but since a late-April crackdown on Sunni protesters the sectarian violence is back to rivaling the levels during the war, and shows no sign of letting up.
The first day of September also suggests that it will be another very bloody month, with the major toll today from a military attack on Camp Ashraf, belonging to the Mujahedin-e Khalq. The move is unrelated to the sectarian violence, but just another of the many lingering flashpoints in Iraq's conflicts.