Several weeks of on-again, off-again clashes along the Line of Control, the de facto border between Pakistani and Indian Kashmir, continued apace today when two Pakistani soldiers were reported killed in "unprovoked firing" from the Indian side.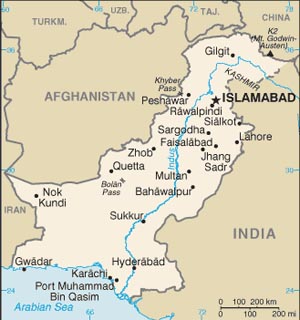 Three other Pakistani soldiers were also reported wounded in the firing, while two Indian women were wounded by "indiscriminate firing" form the Pakistani side of the border.
Pakistan has summoned Indian officials and India has summoned Pakistani officials, with each side claiming the other totally to blame for the recent exchanges of fire, and no sign that its going to let up any time soon.
Indian Army officials today revealed the preliminary results of an investigation into the August 6 strike which killed five soldiers, saying that the soldiers had been disregarding standard patrol security patterns and were "sitting ducks" for an ambush. India has blamed Pakistani border soldiers for the ambush, while Pakistan suggested it was militants.
Last 5 posts by Jason Ditz