The European Union has scheduled an emergency meeting of its foreign ministers on Wednesday to discuss Egypt's recent massacres, with many expecting that the union will suspend all aid to the junta.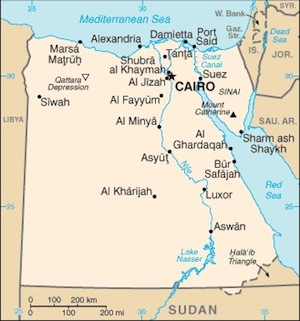 US Congressmen have raised that prospect too, though with the Obama Administration contented to keep the aid flowing and Israel stepping up to lobby for the junta, that may not actually happen.
Either way, the junta's good to go, according to Saudi Foreign Minister Prince Saud al-Faisal, who has promised that his nation and others will gladly replace any aid lost by Egypt's military rulers for their assorted misdeeds.
Several nations, mostly Israel and Saudi Arabia but also the United Arab Emirates and others, have been clearly on the coup bandwagon for quite some time, not particularly caring for the elected government and being much more comfortable with a dictatorship the like of which Egypt had before the 2011 revolution, and the like of which it has today.