July was the deadliest month for Iraq in years, and August looks to be no better. Iraq's central government is desperate to get support from anywhere they can on security, and apparently having no better ideas has sought EU support as well as floating the idea of US surveillance drones.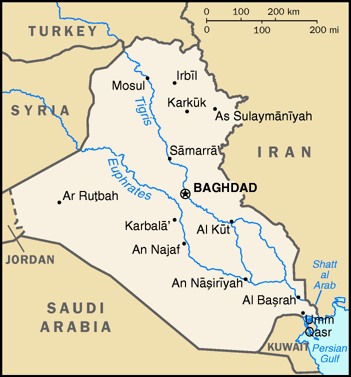 Al-Qaeda in Iraq (AQI) has always been a problem for the Maliki government, and US officials say that easy access to Sunni Islamist fighters in Syria have fueled the resurgence, claiming AQI is sending a lot of them into Iraq.
The case could be made on either side, however. AQI has clearly benefited from a higher regional profile, but the group has sent a lot of fighters into Syria from Iraq, likely more than they got from Syria. The US is trying to present Syrian instability as the core of the problem for Iraq, but one could as easily say Iraq's ongoing instability has played a big role in Syria's war as well.
If anything, UN Envoy Martin Kobler was perhaps the most accurate in his assessment last month, saying that the Syrian War and the Iraq War are increasingly merging into a bigger regional war. Since the US is unconditionally behind the Maliki government and against the Assad government, however, and the two are both fighting the same enemy, America's own role is extremely complicated.