Just days before the latest round of "preliminary" peace talks are set to begin, the Israeli government has thrown the process into further doubt by announcing a massive new expansion of some 1,200 settlement units into the occupied West Bank.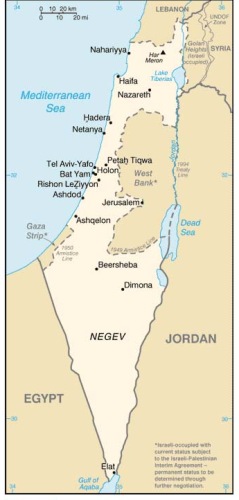 Palestinian negotiators were quick to condemn the announcement, saying that it added further doubts to Israel's commitment to the peace talks. Israel had been reported to have agreed to only announce a single 1,000 unit expansion during the entire course of the process, and is leaping well beyond that already.
While Israel's move could be expected to spark condemnation internationally, Housing Minister Uri Ariel was quick to lash the Palestinians, saying that "no country in the world would take orders on where it could build its homes." Apparently that even includes building them in someone else's country.
Announcements surrounding planned settlement expansions and the planned destruction of yet more Palestinian villages have left many convinced that the "nine-month" timeline for the peace talks is designed to be the beginning and the end of the process, with both sides trying to get what they can out of it before allowing its eventual collapse.