At least 69 people were killed and over 170 others were wounded today in several bombings across the Iraqi capital city of Baghdad, with targets centering on Shi'ite neighborhoods and places where Shi'ites were celebrating Eid al-Fitr.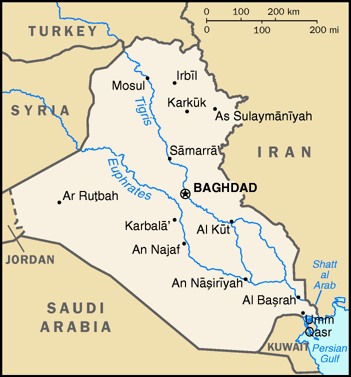 In any other country, bombings targeting worshipers during the Eid would be a specific holiday-based event, but in Iraq this is all entirely coincidental, with the bombers hitting Shi'ites during celebrations just because that's where they happened to be.
69 people getting killed in Baghdad isn't that big of a thing in Iraq anymore, and it happens several times a month this summer, as death tolls are soaring to a level not seen since the days of the US occupation.
Today's attacks centered mostly on car bombs, a favored attack for al-Qaeda in Iraq (AQI), which has been revitalized by the ongoing civil war in Syria and growing resentment toward the Maliki government. After over 1,000 people were killed in July, the month of August is shaping up to be another dismal month for the nation's security.