The first day of Eid al-Fitr, one of the major holidays on the Muslim calendar, was a rough day for people in Afghanistan and Pakistan, where major bombings tore through pro-government targets killing scores of people.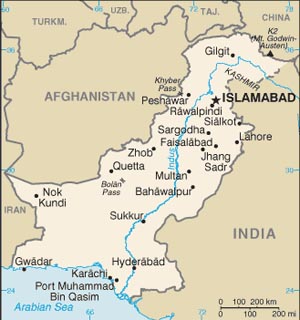 The largest bombing hit Quetta, in Pakistan's eastern Balochistan Province. A suicide bomber detonated at the funeral of a policeman who was shot the previous day, killing at least 30 people, many of them also police.
Another bomb targeted a graveyard in eastern Afghanistan's Nangarhar, where family were gathering to mourn the death of the wife of a prominent pro-government tribal leader. At least 14 people were killed in this strike.
Eid al-Fitr is often a time when militant factions carry out high-profile attacks, meaning that the holiday, which marks the end of Ramadan, has many nations on high alert for such attacks.