Scores of Afghans, including a number of civilian bystanders, were killed today in a pair of bombing attacks in Zabul and Kandahar, while dozens were reported injured in smaller attacks.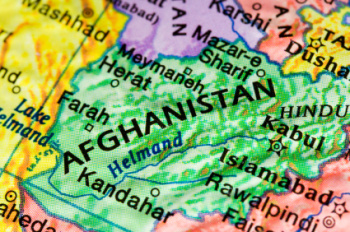 This is business as usual for Afghanistan, where every day seems to hold more bloody attacks, and the Afghan government, along with NATO occupation forces, continue to trumpet "progress" that doesn't seem to mean anything on the ground.
Today, the Afghan military is trumpeting "ongoing operations" in Logar and Nangarhar, claiming that they have killed 83 militants in that fighting, while only loosing three of their own fighters.
The Afghan Defense Ministry's kill counts are almost always disputed by local fighters within a day or two, but the accuracy of the gaudy tolls are really beside the point since similar offensives have been ongoing for over a decade and haven't amounted to any meaningful changes on the ground.