An attack by unidentified gunmen has left eight Tunisian soldiers dead near the town of al-Qasreen, the deadliest single attack on the Mediterranean nation's military in decades, adding to tensions in the nation.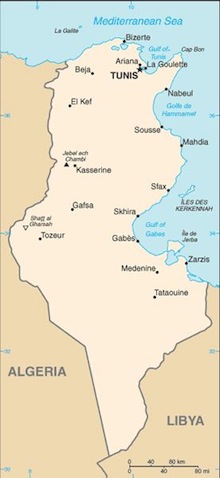 Though no one has claimed responsibility for the attack, it occurred in the nation's northwest, an area where Islamist factions are known to be active. This has fueled more protests and calls for the Islamist government's ouster.
After the 2011 revolution, the Ennahda Party swept to power. The once-banned group has advocated moderate Islamism and has ties to the Egyptian Muslim Brotherhood, whose own government was just recently ousted in a military coup.
Egypt looms large over Tunis, especially as secular opposition groups demand Ennahda step down amid outrage over political violence committed by Islamist factions that don't appear to be directly affiliated with them. The threat of an Egypt-style counter-revolution has fueled anger among supporters of Ennahda as well, and it seems unlikely they will go without a fight.