Yesterday's Cairo massacre, in which Egyptian police killed over 100 protesters and wounded thousands of others outside of a mosque, didn't appear to discourage anti-coup demonstrators, who were out in force again today.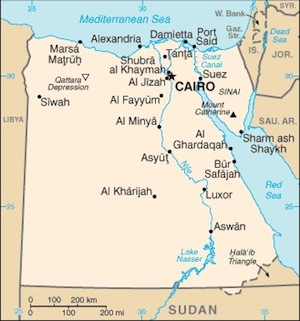 International shock at the junta's brutality didn't appear to be having much of an impact either, with multiple officials in the junta's "interim government" vowing to authorize yet more police power and crack down further on the protesters.
Interior Minister Mohammed Ibrahim insisted that the police are "determined to maintain security" and will continue to "deal with" protesters, who he accused of undermining stability.
Military-appointed President Adly Mansour took it a step farther, issuing a decree giving the military full police powers as well, something that was revoked by the civilian government after the ouster of previous dictator Hosni Mubarak.
Mansour's ruling council, which includes the military leadership, ordered the protesters off the streets, warning of "decisive" action against the protesters.