Defense lawyer David E. Coombs has given his closing arguments for Pfc. Bradley Manning, reiterating the position that Manning is a whistleblower who acted out of conscience and is "willing to accept the price" for it.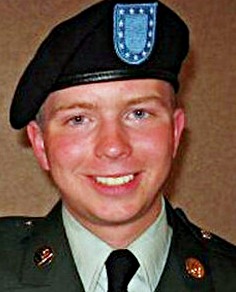 The comments were in stark contrast to the argument from prosecutor Ashden Fein, who argued Manning is a "gleeful, grinning traitor" who only cared about getting attention for himself.
With the arguments in, Judge Col. Denise Lind has begun final deliberations and will issue a verdict at some point in the future – it could come as soon as this weekend.
The lesser charges appear fairly straightforward, with the defense conceding to them and simply rejecting claims that Manning did so out of some bizarre desire to aid al-Qaeda. The more severe allegations have much less to base them on, however Col. Lind has tended to side with the prosecution throughout the trial and may well decide to give them the convictions anyhow.