Officials with the Egyptian military junta have announced that they have frozen the assets of 14 top figures in the Muslim Brotherhood, the faction that was in charge of the recently-ousted civilian government.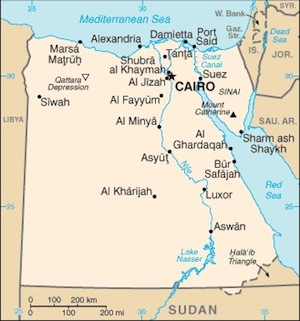 Those whose assets were seized include the Freedom and Justice Party's vice chairman Essam El Erian and the Muslim Brotherhood's spiritual leader Mohamed Badie, for whom an arrest warrant was also issued last week.
Officials say the move was done as part of the investigation into the military's massacre of civilian protesters on Monday in Cairo. At least 53 protesters were killed when troops opened fire on them during a sit-in near Republican Guard headquarters.
The massacre is also the source of the arrest warrant against Badie, who was leading a prayer among the protesters, as the junta is blaming Badie and others for "inciting" the troops to massacre unarmed civilians by virtue of their public opposition to the coup.